Scroll down to see the project
A graph that represents the Facebook network created around the main actors concerned in the Belo Monte dam construction and operation.
Another graph that shows the online discussion and buzz around the most controversial dams in modern history.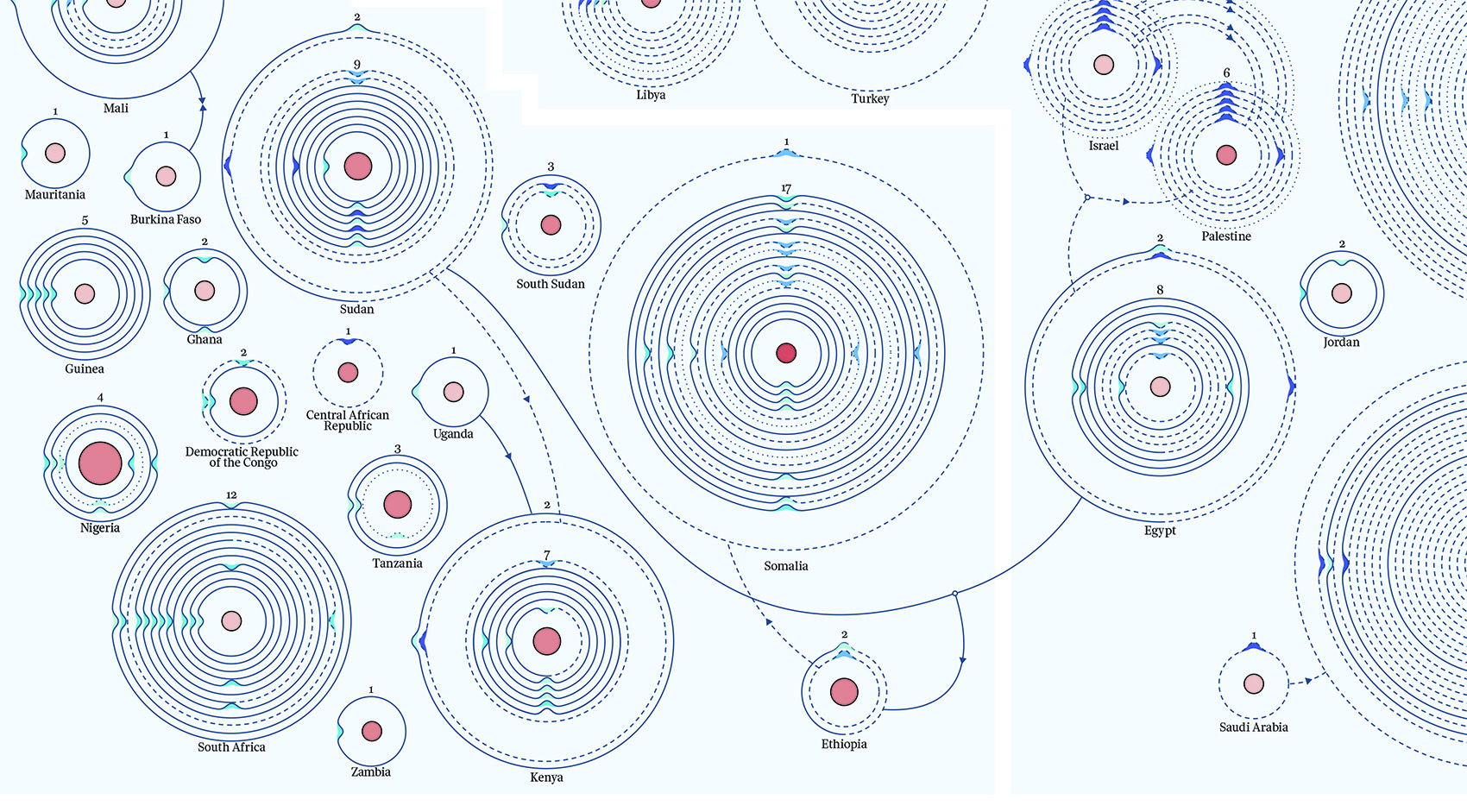 For the third website we created, called The Great Amazonian Barrage, we repurposed our research for public engagement and used data visualisation as a tool to take a stand on the controversial issue of Belo Monte dam in Brazil. The output is a design tactic that is meant to expose an issue, provoke a dialogue, construct a public around it.
All the data visualizations have been created with Rawgraphs.io and then polished with Adobe Illustrator.